Better decisions for a better future made during the WMF General Assembly in Perth
On October the 9th, during the WMF World Cup 2019, General Assembly was held in Hotel Crown Towers, Perth, Australia.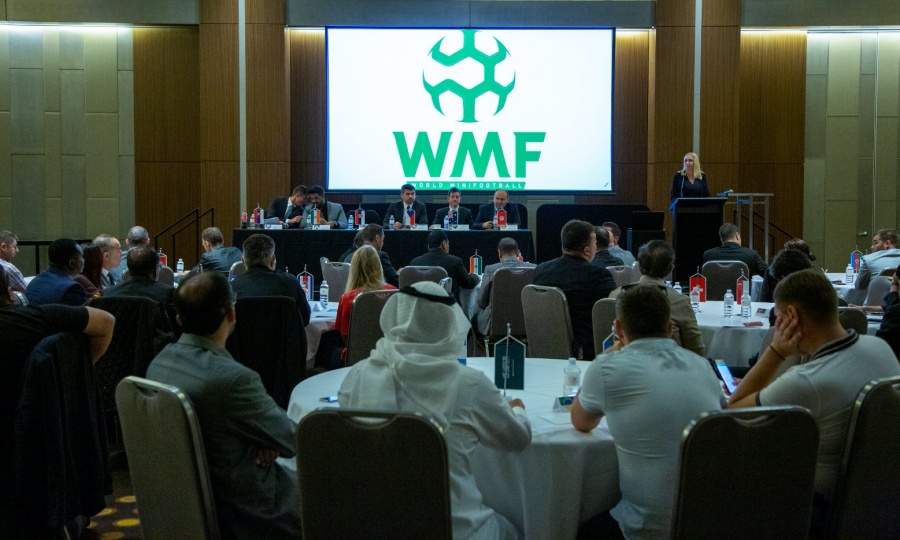 As it was announced, during the General Assembly the work done in the previous year was reviewed and assessed, and new strategies presented. After the thorough inspection of the WMF's general functioning, structure, and management, it has been concluded that the whole organization is progressing but that certain changes must be made in order to improve the ground for creating a better future for minifootball worldwide.
By the General Assembly, an independent auditor provided the report on the financial and technical functioning of the WMF and how this organization handles administrative tasks and issues. The auditor gave a positive assessment, claiming that WMF works in line with all the organizational financial plans and according to the law of the country where it is based.
All the reports and plans for the following year were adopted during the General Assembly.
As WMF respects its rules and regulations, it is necessary for all the members to do so as well. Unfortunately, it happened that the Canadian Arena Soccer Association, Football, and its Modalities Association Guatemala, and Pakistan Minifootball Federation were expelled according to the decision of the GA.
On the positive side, the development of the Asian Federation took precedence in the discussions and this process is something to be looking forward to.

Also, the new members with full membership status are:
Italian Minifootball Federation
Minifootball Association of Ukraine
National Sports Federation of Minifootbal from Moldova
Peruvian Minifootball Federation

And with provisional membership status:
Egypt Minifootball Association
Argentina Minifootbal Association
Brazil Minifootball Associaton
Djibouti Minifootball Association
Guatemala Minifootball Association
Ivorian Minifootball Federation
Japan Minifootball Federation
Minifootball Association of Ghana
Saudi Minifootball Federation
Thai Minifootball Association
Turkish Minifootball Federation

We are thankful to all who contributed to our work, and with a positive attitude, we will do everything in our capacities to make joint success and better results in the future.